No Lycopene Tonight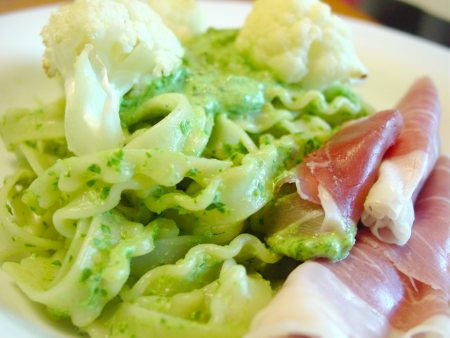 For a couple days now, we have been looking forward to a nice little pasta with sauce dinner tonight. Well, this afternoon, we realized we had no tomato sauce in the house, so we luck into an interesting little arugula sauce instead.
Robin and the kids had a busy day. In addition to the normal routine of schools, lunches and naps, they also met an old friend up in Hunt Valley avenue. More friends are coming to visit tomorrow, so there is also extra cleaning.
After dinner we met Mr. Barry on the way to run a few errands. The older kids were distracted by their Nintendos, so the baby had a chance to show off. And show off she did—she is certainly growing up into a cute little kid.