Pesto Chicken Sandwich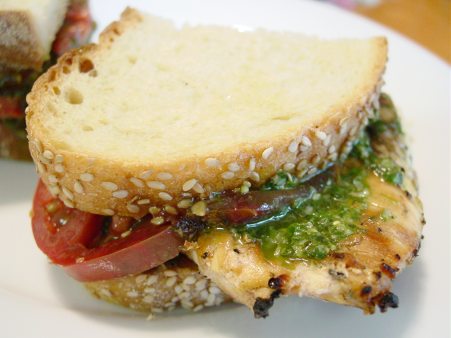 We use leftover grilled chicken and basil pesto to make a quick, easy, summer sandwich. We were all out of salad greens, but a little salad would have been nice in the sandwiches too.
Ingredients
4

slices

Sesame Semolina

bread

2

pieces

chicken

2

tablespoons

basil

pesto

1

medium

home-grown

tomato

salt & pepper
We begin by lightly toasting our bread. Next we spread all 4 of the slices with half the pesto and place each chicken piece on a slice of toast. We top each chicken piece with the rest of the pesto, tomato slices, salt, pepper, and bread. We slice the sandwiches in half and enjoy!