Finally, Baked Clams!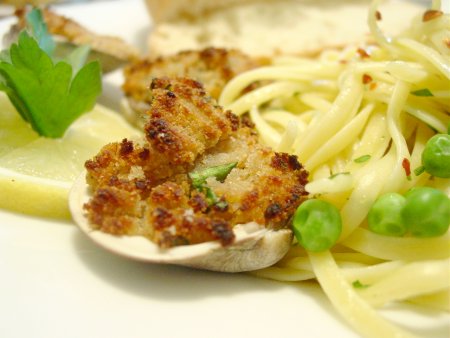 Chris's wildest fantasies come true tonight. Chris is actually a fairly dull man, so his fantasies might not stack up with normal adults. Fulfillment came in the form of clams—baked clams.
We have been meaning to add baked clams to our cookbook for a while now. They have been built up in our minds to such an extent that we had fancied making them our 500th recipe, but we passed that milestone without much note.
At any rate, we enjoy quite a nice meal tonight. The kids ate too, which tends to make the meal that much more pleasant. Both the older ones gave the clams a try (our daughter liked the breading, our son liked the clams), but mostly stuck to the pasta. Which was fine by Chris.