Crazy Pasta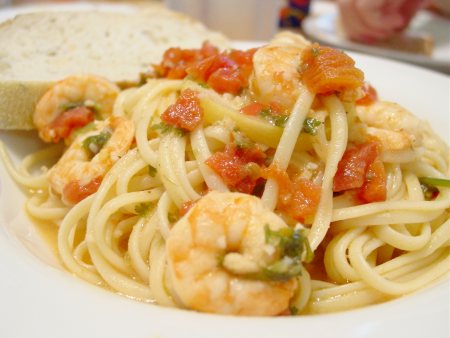 We enjoy a quick visit from Erin tonight. The kids are terribly excited by a visit from their aunt and had lots of fun playing with her (even though she had some work to do). And we are all happy that she was able to stay for dinner.
For dinner, we serve yet another Let's Dish meal. We though that she might like this one—a shrimp pasta dish. We also serve Grammy's absolute favorite salad (and happily a very simple salad to prepare).
A good time was had by all. We got some welcome company and Erin got some school work done. And everybody ate well. Except for the baby, but she's just a pain sometimes.