Leftovers and Approximations Thereof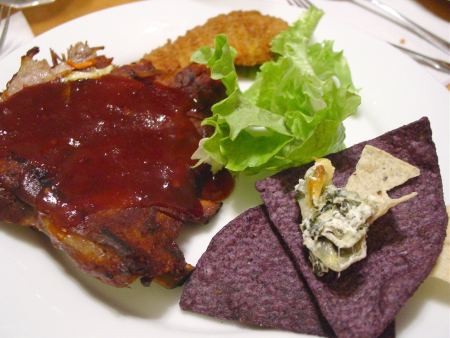 During a recent family night out at the California Pizza Kitchen, we found out that our son absolutely loves spinach artichoke dip. He very nearly made a meal out of the chips and spinach artichoke dip appetizer—leaving no leftovers whatsoever. So tonight we try to approximate the experience for him.
The rest of tonight's dinner really is leftover. Grammy took all the grandkids to get their holiday portrait taken last night. Afterwards, we went to the Rain Forest Cafe for dinner. The baby has finally learned to be scared of the various animatronics and pretend thunderstorms, but everyone else enjoyed themselves. We even got leftovers!