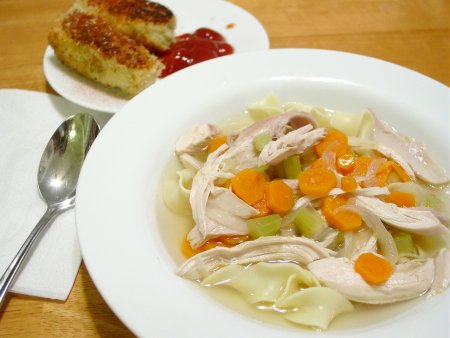 We are still adjusting to Chris's new job, but we try to get in the swing of things with a good comfort food dinner. Chicken soup is the centerpiece of tonight's dinner, complimented nicely by an abundance of potato croquettes.
---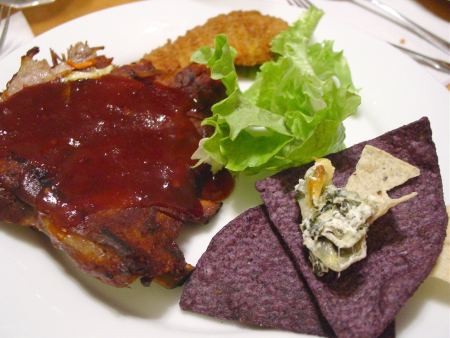 During a recent family night out at the California Pizza Kitchen, we found out that our son absolutely loves spinach artichoke dip. He very nearly made a meal out of the chips and spinach artichoke dip appetizer—leaving no leftovers whatsoever. So tonight we try to approximate the experience for him.
---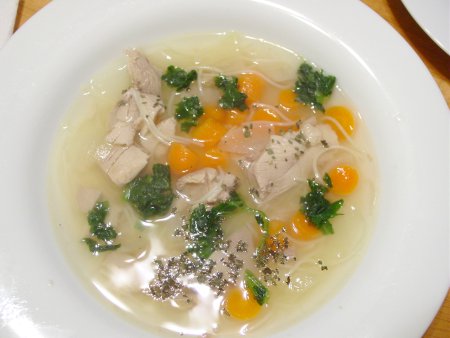 We spent the day priming the bathroom. The whole family, except for the baby, was painting at one point. A grand time was had by all until Robin missed a step and took a tumble.
---