Leftover Black Bean Soup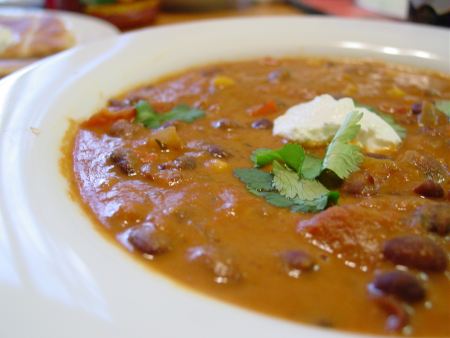 To vary our meals a little, we add a few ingredients to leftover black bean soup. It was even better than the original.
Ingredients
We put the leftover soup into a pot. We bring the soup to a boil, add the corn, and simmer gently for a few minutes. We want the soup to be hot. We add the cream cheese and keep warm. We don't want it to boil with the added cream cheese. When we are ready to serve, we add the juice from the lime half. We garnish each bowl with sour cream and cilantro.