Red Curry Tatsoi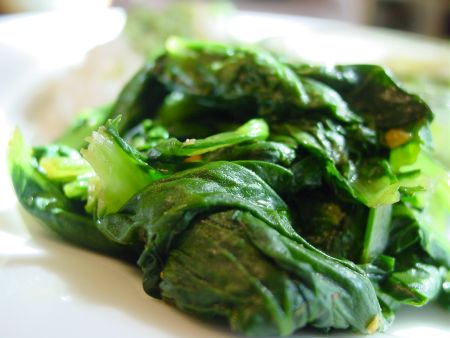 This is a very simple side. We vary our
sautéed tatsoi
recipe so that we can use a new ingredient (for us), Thai red curry paste.
Ingredients
We start by washing and drying the tatsoi [howto:salad].
In a large pan, we heat the oil with the ginger and red curry paste over medium heat. When the pan is hot and the ginger is sizzling, we add the dried greens with a little water and cover for a minute. We remove the cover and stir well as the tatsoi wilts.
We add a little salt and a squeeze of lime, toss, and serve.