Thanksgiving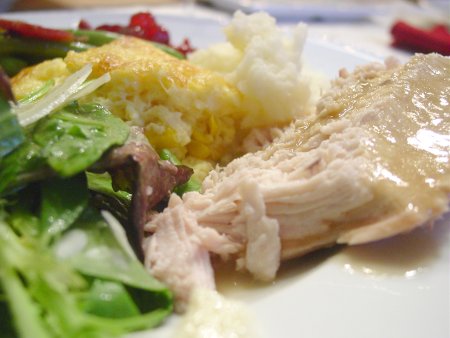 The ultimate family dinner was very much a family effort. This year, Thanksgiving was at Grammy's house. Grammy, Eric and Robin split most of the cooking, but just about everyone pitched in.
Chris's and the kids' major contribution to the meal was the apple pie (and keeping out from under foot). The kids thoroughly enjoyed preparing the apple pie—and they did a good job.
Brian and Kristen could not make it back to the area this year because of school and work commitments. Everyone else in the immediate family was there—Grammy, Boppy, Erin, Sarah, Eric, Olivia, and Eric's sister Andrea. Everyone seem to agree that this Thanksgiving was one of the most relaxed and tastiest in recent memory.