Still with the Turkey Leftovers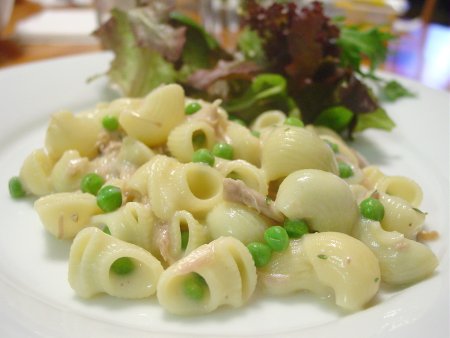 The Monday after Thanksgiving finds us still eating turkey leftovers. And loving it.
Tonight, everyone ate pasta. The adults, of course, had their pasta with turkey—specifically a turkey sauce. Our daughter had pasta with her usual plain sauce (though she did make a face at first). Our son ate his usual pasta with cheese sauce (without a face). The baby had standard baby food.
The baby had a regular checkup today. She is growing very well, but has a case of bronchitis. After dinner, Robin and our daughter head to the drug store to get antibiotics while the men stay home to keep the baby entertained.