Build-a-Dinner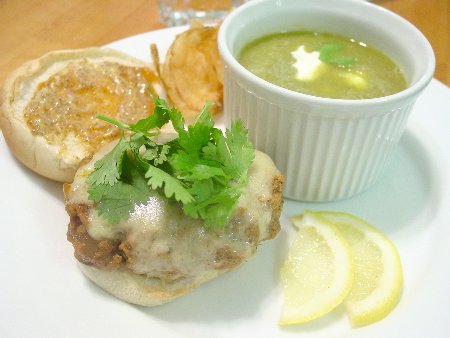 We experiment with some interesting turkey burgers for dinner tonight. Since kids and interesting foods naturally repel each other, we serve plain turkey burgers to the under-30 crowd tonight. Thus making for a very enjoyable dinner for all.
We are acutely aware that there are very few green cherries left on the cherry tree. According to our local expert, Mr. Barry, this signals that the end of the school year is fast approaching. Not only does this mean that we need to prepare for summer, but also that we must ready teachers' gifts.
After dinner we travel to a local Build-A-Bear to get a present for our daughter's reading teacher, Miss Maggie. Miss Maggie is retiring at the end of the year (not because of our daughter). She has done a wonderful job with our daughter and her friend Will so they wanted to get a special "thank you". Both Will and our daughter are happy with the teacher bear and we are sure Miss Maggie will be too.