Pumpkin is a Very Exciting Vegetable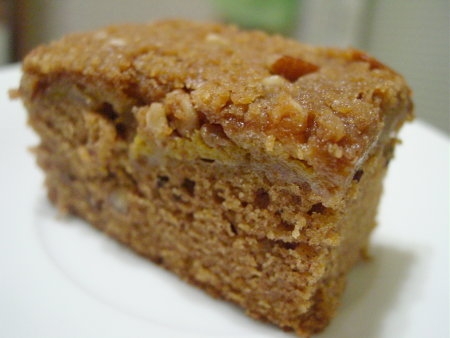 The baby has been terribly excited about pumpkin cake for at least a whole day now (it seems like). She finally gets her wish as Robin's busy day includes bringing in a brunch item for the older kids' elementary school.
Robin's day was quite busy. She visited our son's classroom (Grammy visited our daughter). She took the baby to school, gave a quick knitting lesson to a friend, and brought our son to swimming lessons. There was no time for much other than leftovers for dinner, but at least dessert was covered!