You Each Take a Side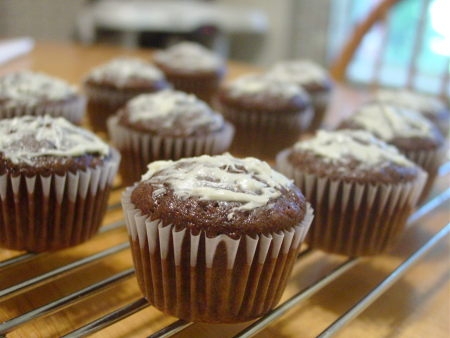 Well into summer vacation, the two youngest take it upon themselves to make dessert for all tonight.
Our daughter is off to Harry Potter camp these days for a few hours every afternoon. This leaves Robin and the younger two to entertain themselves, which they do today with MarioKart Wii and cupcake baking.
Through harsh experience, Robin has found that the kids do not take turns well when cooking. Today, each was given half of the ingredients on either side of the counter. Separated thusly and following the recipe in turn, everything went very smoothly for all.
While the cupcakes were baking, everyone returned to MarioKart. Our son always finished first. The baby always finished last. Robin came in 11th in every race but one. Still, she did manage second place in that one race, so there is hope for her.
Who knows, by the end of the summer, the kids might be a well-oiled cooking machine and Robin may challenge for MarioKart supremacy in the family.