Lemon Tarragon Dressing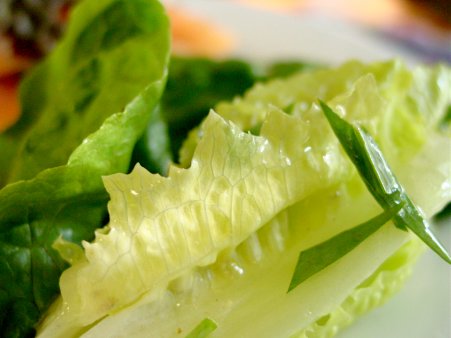 This is a yummy sharp dressing that goes well on salad greens. We serve the salad with a creamy fish dish to balance the salad dressing.
Ingredients
1½

tablespoons

freshly squeezed juice

lemon

1

teaspoon

dijon

mustard

salt & pepper

1½

tablespoons

extra-virgin

olive oil

1

tablespoon

freshly picked leaves

tarragon
In a small resealable plastic container, we combine the lemon juice, mustard, and some salt and pepper. We whisk with a fork and add the olive oil. We set this aside for a few minutes until we are ready to eat. At the last minute we stir in the fresh tarragon and serve on greens. The remaining dressing we store in the fridge (the tarragon will discolor but that's ok!).