Microwave Corn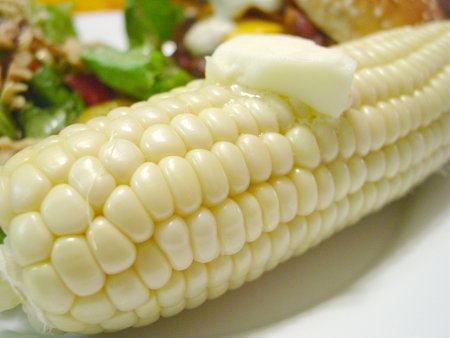 We are inspired by one of our cookbooks to cook fresh corn on the cob in the microwave instead of on top of the stove. We save the clean-up of a big pot and we do not have to wait for the water to come to a boil. It is a perfect way to cook a few ears of corn.
Ingredients
2

ears

fresh picked

corn

salted

butter

salt
We shuck the corn and place the ears on a microwave-safe plate. We cover with saran wrap and microwave for 3 minutes on high. When the microwave indicates they are ready, we open the door and let sit another 2 minutes.
We serve the corn with butter and salt.