The Three R's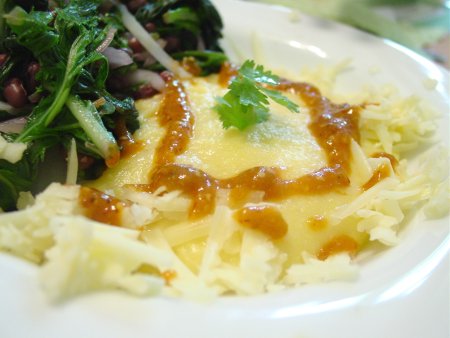 Tonight we enjoy a very tasty little southwestern meal. It was one of those meals that suited Robin's sensibilities perfectly—cheap, easy to make, and yummy. The rest of the family mostly appreciated the yummy aspect.
Our daughter, who normally loves spicy stuff, refused to try the salsa because of "the little tomatoes" (tomatillos). She appears to be sticking to the path of becoming a picky eater.
We have been listening to dinner music lately, which everyone finds to be pleasant. Even with music, the kids will still argue about which song to play. Tonight, MythMusic's randomizer made everyone happy: our daughter's rendition of the ABCs played to the delight of the baby, our daughter got to hear her favorite song, Jack Johnson's "The Three Rs", and our son sang along to Yonder Mountain String Band's rendition of "Crow Black Chicken".
We certainly enjoy our technology here, though at times, it might be a tad too much—the baby named her stuffed duck "Donkey Kong". Happily, we can still enjoy something as low-tech as a good, family dinner.