Let's Dish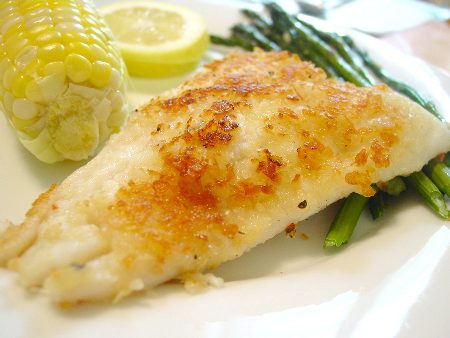 We have been eating alot of Let's Dish food recently. Robin has twice made meals there with Sarah, building up a store of a dozen meals in our icebox. Between that stockpile and summer vacation, we have had little time for preparing original meals. But tonight, we actually make our own food, although we do use a little sauce leftover from a Let's Dish shrimp scampi dinner.
This is a meal that Grandma would have enjoyed. She passed away a month ago after several years of deteriorating health. It was not entirely unexpected, but still a shock. Our son probably summed it up best when he asked Robin, "…but, who's going to be your Mom now?"
Grandma always liked potatoes (we're lucky enough to have her mashed potato recipe in our cookbook). She also liked our roasted asparagus recipe, so this meal seems appropriate to be our first (almost) entirely homemade meal since she passed.
The kids had gymnastics camp today, so they have appetites, which they use—especially once we serve melted butter for dipping the fish. Only the baby, who is a picky eater at dinner, did not eat.